[theqoo] KOREAN POWER PEOPLE'S IG UPLOADING PICTURES OF BTS J-HOPE SOLO ALBUM LISTENING SESSION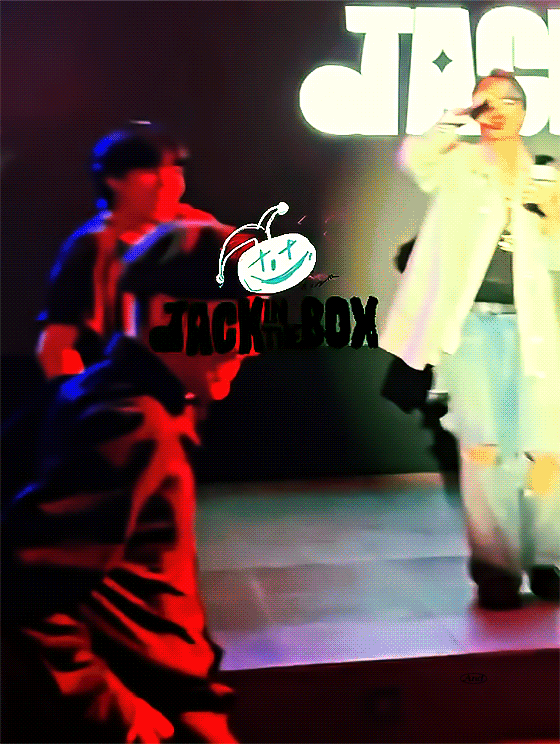 Jungkook, V
Boogaloo Kin via Instagramhttps://t.co/r2NMh7DTA0 pic.twitter.com/E2Orm9kgFn

— BTS Charts Daily⁷ (@BTSChartsDailyx) July 14, 2022
하 강쥬들 귀여워ㅠㅠㅠㅠ pic.twitter.com/HJAqKzslem

— o.gu (@951230_951013) July 14, 2022
"Ha the puppy is so cuteㅠㅠㅠㅠㅠ"
brother_bin 님 인스타

🔗 https://t.co/RvZxshLMbW pic.twitter.com/W6ALnSCIjY

— of (@hope__of) July 14, 2022
220714 j-hope Instagram Story https://t.co/M6bvwIrTbu#BTS #방탄소년단 @BTS_twt pic.twitter.com/BxSE10Lc7R

— andrea ♡s bts⁷ (new acc) (@ZER0XBLACK) July 14, 2022
모델 아이린 님 인스타그램

스토리 🔗 https://t.co/VlDmcjECad pic.twitter.com/3ExUE7uiBh

— 홍시 (@VeritasJK) July 14, 2022
하이브에서 나빼고 불목을 즐기네 . 🔥🔥🔥🥲 pic.twitter.com/dlYTSJyUPo

— of (@hope__of) July 14, 2022
original post: 
here
1. Thanks to you we got a recent whereabouts of our kid...
2. But Hybe really lit up the whole floor? OMG...
3. J-hopeㅜㅜㅜㅜ ㅠㅠㅠㅠㅠ it must've been so fun to see everyone who likes me coming to congratulate meㅠㅠㅠㅠ I want to listen to it digitally fastㅠㅠ
4. Wow J-hope is so hip. What's up with that lineup?
5. I'm the most shocked to see Taeyang 
6. It's indeed SOLEㅋㅋㅋ Please add in SOLE tooㅋㅋㅋㅋㅋㅋ
7. The lineup is insane...
8. No but how can he live such a dope life? Jh=hope...?
9. No but it must've been not easy to gather all of them together 
10. Crazy, it feels like everyone in Korea went there except meㅠㅠㅠㅠㅠㅠㅠㅠ Bighit, where's my seat...
[theqoo] JESSI X BTS JIMIN'S TWO-SHOT
1. Jessi unnie I love youㅠㅠㅠ Thank you os much
Jessi unnie's styling and makeup was so lovely today 
2. Why does Jimin look so innocent?ㅋㅋㅋ
3. He kinda looks like J-hope on that pictureㅋㅋㅋㅋㅋ Good good
4. Oh he kinda looks like J0hope 
5. There's this picture of Jimin too. It's daebak. What happened on Hybe's 19th floorㅜㅜㅜㅜㅜㅜㅜ

6. What the? Why is my heart fluttering?
7. Looks like everyone did their best at dolling up meanwhile BTS members were the only ones with no makeupㅋㅋㅋㅋㅋ
8. Why does he look so heart flutteringㅠㅠㅠㅠ
9. They look similar 
10. So heart fluttering, he's cute in the team but he suddenly looks manlyㅋㅋ
[enter-talk] JUNGKOOK DANCING ON STAGE AT J-HOPE LISTENING SESSION 
original post: 
here
1. No but he's crazy... Our puppy is so good at living up to the mood
2. 
3. Jungkook-ah so pretty ㅠㅠㅠㅠㅠ
4. So cute. It looks like he wants to show off in front of the hyungsㅋㅋㅋㅋㅋㅋㅋ
5. He looks so cute when he smiled looking at the hyungs
6. Too goodㅠㅠ
7. I love dancing Jungkook too much. It's been so long since we've had a BTS song where they danced on ㅠ
8. He's f*cking dope 
9. He's dope but also cuteㅠㅠㅠㅠㅠㅠㅠㅠㅠ
10. Ogu ogu good job my bratㅠㅠㅠ
[theqoo] CHA EUNWOO X BANGTAN JIMIN X IRENE (W KOREA'S EDITOR IN CHIEF'S INSTA)

1. Eunwoo-yah... you're freaking handsome
3. Wow Jiminie!!!! Where is this? Is this related to Hobi's event?
> Yup yup it's for his listening session
4. The girl in the middle is the editor in chief
5. Eunwoo is freaking handsome even when he's covered up.... Cha Eunwoo is close with Bangtan?
6. This is so different from the picture taken with Jessi so I like itㅋㅋ
7. Jiminie is cute ㅋㅋㅋ
8. Cha Eunwoo is seriously handsome
9. Eunwoo-yah, you're shining even with a hat on
10. Jimin's blush is too cute ㅋㅋㅋㅋㅋㅋㅋㅋㅋㅋㅋㅋ Cha Eunwoo is also freaking handsomeㅠㅠㅠㅠ
[theqoo] BTS V X UM JUNG HWA'S TWO SHOT
1. Wow V is freaking handsome
2. What kind of combination is this?
3. Wow Um Jung Hwa is seriously pretty
4. V looks like he's from a movie no matter what he does. He looks like the lead of an independent movie. He looks like the lead from a classical movie here
5. Where is this?
> J-Hope's listening session
6. Is this V's bare face?? Crazyㄷㄷㄷㄷㄷ freaking handsome ㅜㅜㅜㅜㅜㅜㅜㅜㅜ
7. Why is V so heart fluttering?ㅋㅋㅋㅋ crazy
8. Wow V is freaking crazy. Crazy, freaking crazy
9. Wow daebak
10. His aura is crazy, wow freaking crazy