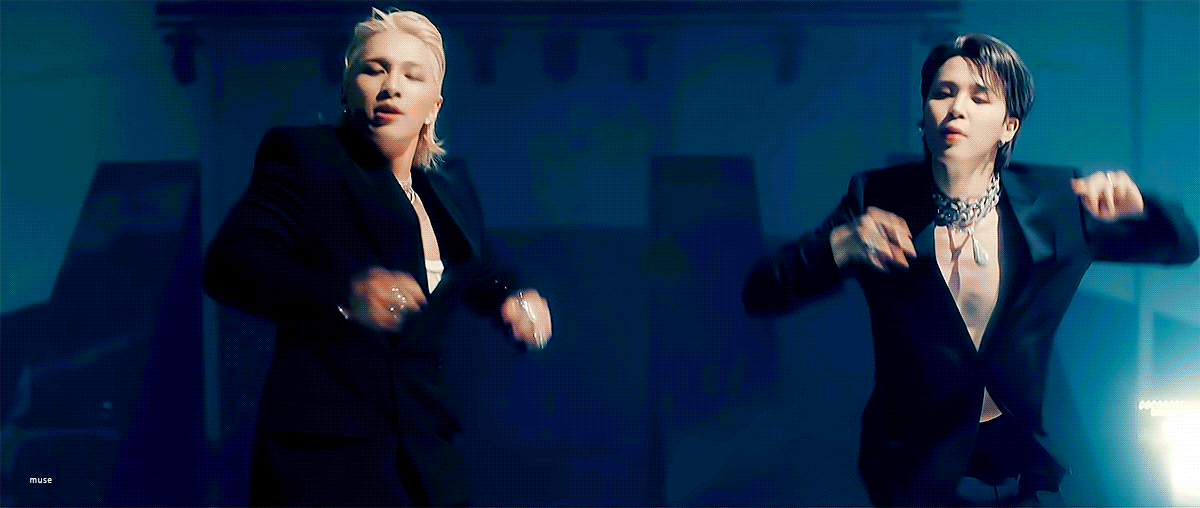 1. Who would've thought we'd ever see them leaning on each other's shoulders ㅋㅋㅋㅋ큐ㅠㅠㅠㅠ
2. It's already so good~ I was thinking "I didn't expect this at all" and then "Wait this is actually good!!" Please Friday come faster..
3. Jimin-ahㅜㅜㅜㅜ
4. Just the teaser alone killed it
5. But why does the thumbnail feel like they're from the same groupㅋㅋㅋㅋㅋ It feels like BTS and Bigbang's world views are colliding, but somehow when they're together, they look quite harmoniousㅋㅋㅋㅋㅋ
6. Jimin-ahhhhhh from the teaser, I thought for a moment that it would be a calm song, but they fooled me. When is Friday coming
7. Hul they're dancing. We can't have Taeyang-Jimin without dancing ㅠㅠ
8. Oh looks like we'll have a choreography
9. ㅠㅠ Park Jimin!!!!!!
10. I would've never imagined I would see this combination in my life ㅋㅋㅋㅋㅋㅋㅋㅋㅋㅋㅋ It was worth the wait!